Monthly Archives:
March 2016
Recent Awakenings will be a collection of Star Wars related thoughts I've had recently, along with cool items/videos/pictures etc I've seen on the internet! I hope you enjoy!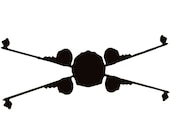 I have now seen the Force Awakens nine times and plan to break ten before it is released on digital medium on April 1st. You would think I'd be sick of it by now but I truly am not. It is such an enjoyable film. After each viewing there is something new to take away. My favorite moments like Finn/Poe's escape, Rey using the force on the stormtrooper, and Kylo/Rey fight still give me chills. I've re-watched the first six films a few times in the last two months as well and it is truly amazing how much it fits.
JJ does a really perfect job of using silence in an otherwise busy and loud movie. There are so many tiny instances of silence in the film that you don't even realize are there until you start to hear yourself breathe and can feel the intensity or sadness or whatever the scene is portraying. It sucks you into the moment, as if you're watching over their shoulders. Each moment like that are really profound silences. Particularly with Rey, the silence that surrounds her is perfect. You hear it in the beginning, she doesn't talk until BB-8 shows up. Then later in various significant moments like finding the lightsaber, or when she uses the Force on the stormtrooper. It is as if the Force is manifested in that silence surrounding her. It is all just extremely beautiful and intense.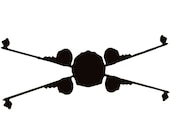 I remember back in October watching the Force Awakens trailer for the first time stand standing in my parents living room (and the million times I watched it afterwards.) What a great night, as we bought our marathon tickets that night too. I will talk about the marathon more in the future. I've been reminiscing about it a lot lately, a perfect few days. Back to the trailer. It is masterfully crafted. Well, some inspired fan decided to edit TFA style trailers for each of the six Star Wars movies. They're pretty spectacular. My favorites were A New Hope and Revenge of the Sith. You can check out all six here. Trust me, you'll love them!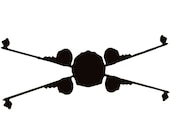 One of my favorite reads of the last few weeks comes from Eleven-ThirtyEight. The blog entry entitled Not Her Father's Star Wars: Raising a Daughter in the Disney Era by David Tayman. The piece is all about a father introducing his daughter to Star Wars slowly but surely through the age of 2-3. As a person who enjoys the prequels, it was cute to read about how much she enjoyed Padme. This excerpt made my heart swell:
I must have been going at lightspeed, because in mid-March, I introduced her to The Phantom Menace. When it ended, this now officially three-year-old immediately wrapped her blanket around herself like a cloak, declared herself Darth Maul, and started doing lightsaber acrobatics.

Concerned as to what my wife's response would be to this, I gently suggested she try and pretend to be a good guy. She switches to a Battle Droid ("Hey! Their batteries ran out!"). Eventually, she decided that Queen Amidala is also pretty cool, and started running around barking orders and pew pew pewing things.
If that doesn't steal your heart, then I'm not sure what will. I'm 24 and still pew-pew things on the regular. Make sure you give the whole piece a read here. One of the greatest joys I've felt in recent years has been sharing Star Wars with my niece and nephews just as my dad did when I was young. When I took my niece Allison and nephew James to see the Force Awakens we were leaving and I asked who their favorite was and Allison yells THE GIRL! and James said BB-8. The fandom grows. The way the Star Wars Universe speaks to people of all ages is one of my very favorite things about it. Another snippet:
But most of all, she adores Rey. She dances around the house singing Rey's theme, and trying (not that successfully) to bang it out on the piano. Once when I asked her if I thought Luke Skywalker would train her as a Jedi, she replied, "Dad, she doesn't need to learn from Luke. She's already awesome."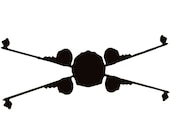 The Force Awakens digital (4/1) and bluray (4/5) release is right around the corner! Among the special features included is a feature length documentary which is being premiered at SXSW and a behind the scenes look at the very first table reading for TFA. Good Morning America tweeted a small clip that is sure to give you chills: Sneak Peek of the Table Reading.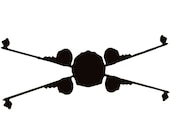 My wife bought me one of my favorite Star Wars items I've ever owned last weekend… A Black Series Yoda Lightsaber! This baby is sweet. The hilt is all metal, the blade is bright and dynamic, and the sounds are loud. It is a beautifully crafted item, better than any lightsaber I've had the pleasure of owning. I can see why they go for $150-$200. If an Obi-Wan one comes out, I'm sure to pick that up. If you don't own one and have the money to do so, I highly recommend purchasing one! They can be a little hard to find online but Toys'r'us restocks them every so often.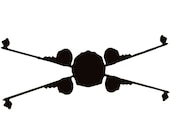 A hashtag is floating around twitter #ShowUsYourXWings being retweeted by the super awesome Rogue Squadron book club Rogue Podron. I had to jump in and share mine as I carry mine with me on my arm (also my babe of a wife pictured here.)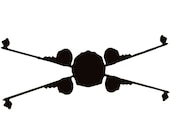 Find me on various social media sites:
Twitter
Instagram
Tumblr
It's true, I've been hiding from writing. I can't exactly pinpoint why. I had been chalking it up to the ebb and flow of inspiration but today I sit soaked in shame from the excuse. Even more sad than that, it was inspiration that nudged me this way. Sitting at my desk, listening to newly released old Jeff Buckley demos I got to thinking about the singer I adore so much. He was always in motion, pushing step by step to his goal of perfect music. Even when stunted, like the year leading up to his death, he kept trying. That is what struck me and reminded me that I need to be better. You can't just put down the pen when the words aren't flowing, that is what writer's block wants you to do. You have to continue to jot down words, even if they're banal and horrible.
After the jolt I decided to consult an old friend. Writers and artists, actually anyone really, should grab a copy of On Writing by Stephen King. I'll admit, I have not read a ton of his fiction as I'm not the horror type (which most of his writing is, genre-wise) but this bit of prose is somewhat of a bible for me. Every time I need to be shoved in the right direction, I flip through its pages. Today's read, pregnant with fate, led me to a particular line: "Don't wait for the muse." I'm aware that this notion is not horribly groundbreaking but it was a shot in the arm. Certainly a case of right place at the right time however.
Another idea he shared that spoke to me was that one of the reasons for his success is staying married. While I've only been married for two and a half weeks now, I've been in the relationship for nearly three years. When the swell of realization hit me I messaged her immediately. I said that I needed to be held accountable and I'd share my goals with her so she could remind me. Her response was a simple "Do it up, sunshine." That's all it takes. In the last few months when I've been my lowest about writing, she never faltered. That's what love is about, lifting one another up. I'm grateful for that.
So this post is a deceleration of sorts, no more fucking around. As President Bartlet said on the West Wing, "You know what? Break's over."